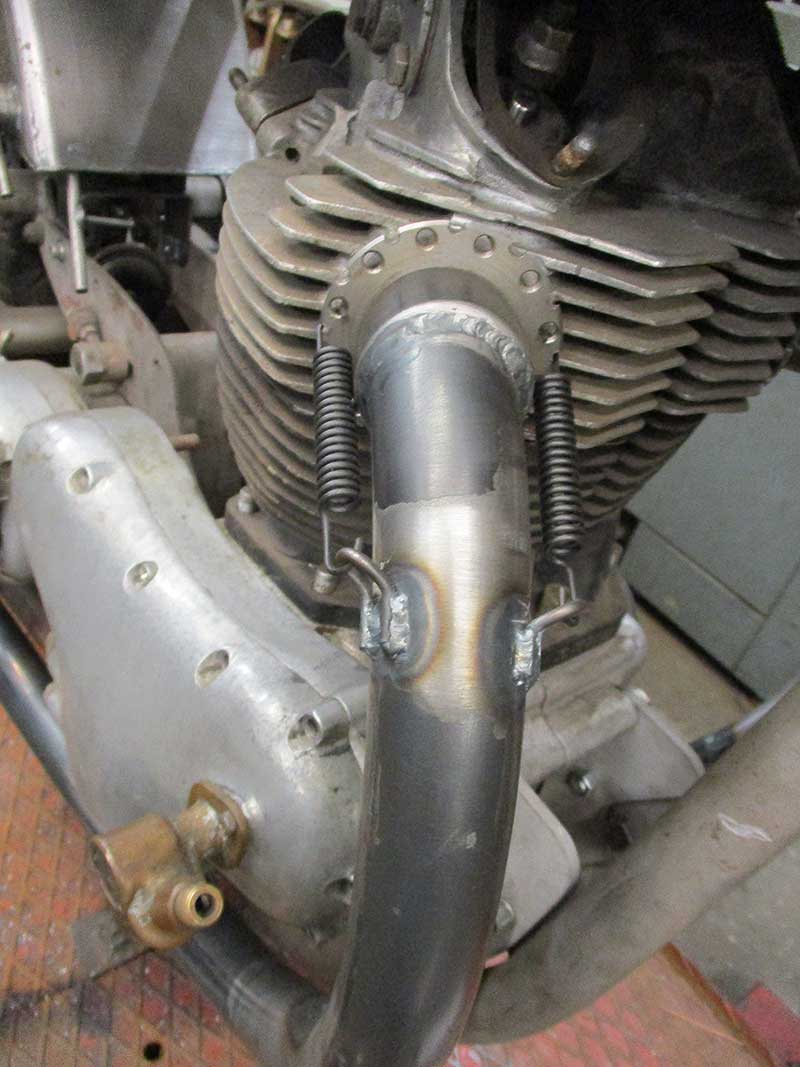 The downpipes have been fitted with springs which reduces vibration whilst holding them in tight.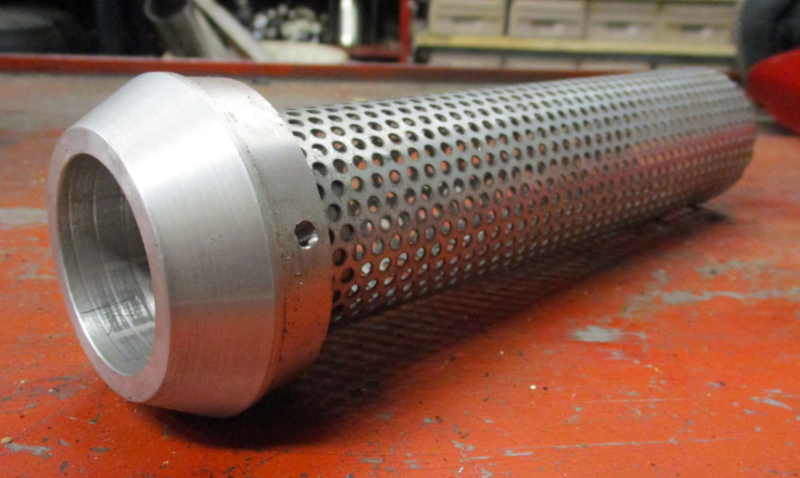 The baffles have been hand made.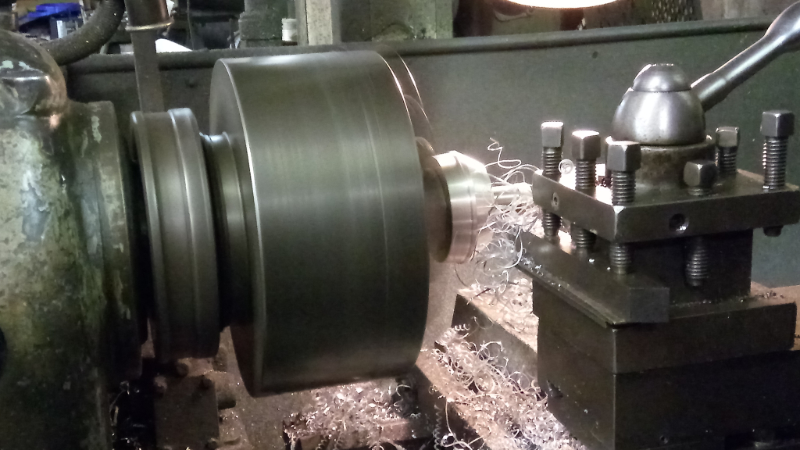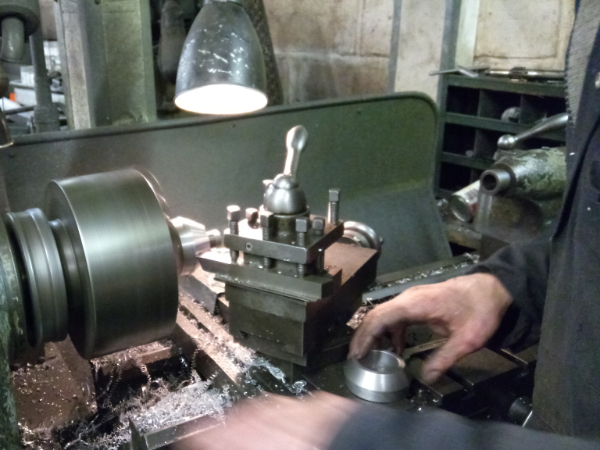 End pieces for silencers being made on lathe.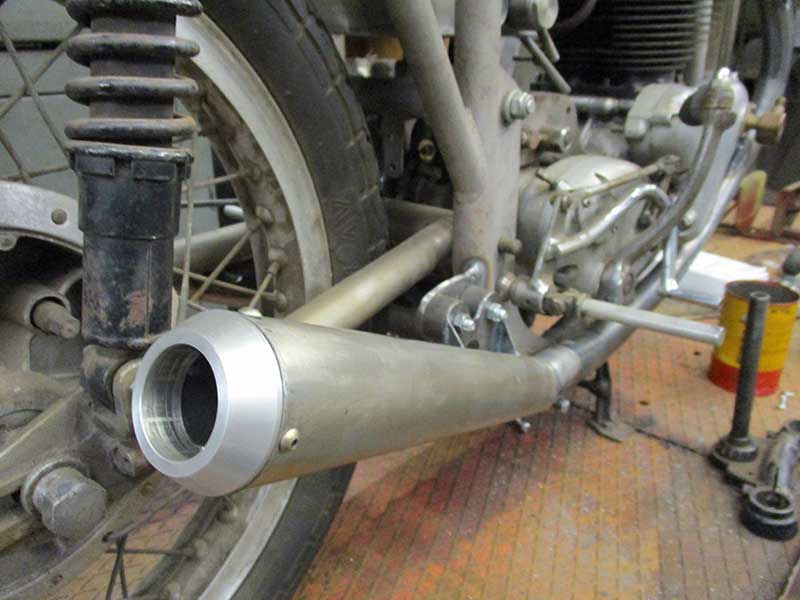 Silencer fitted with end piece.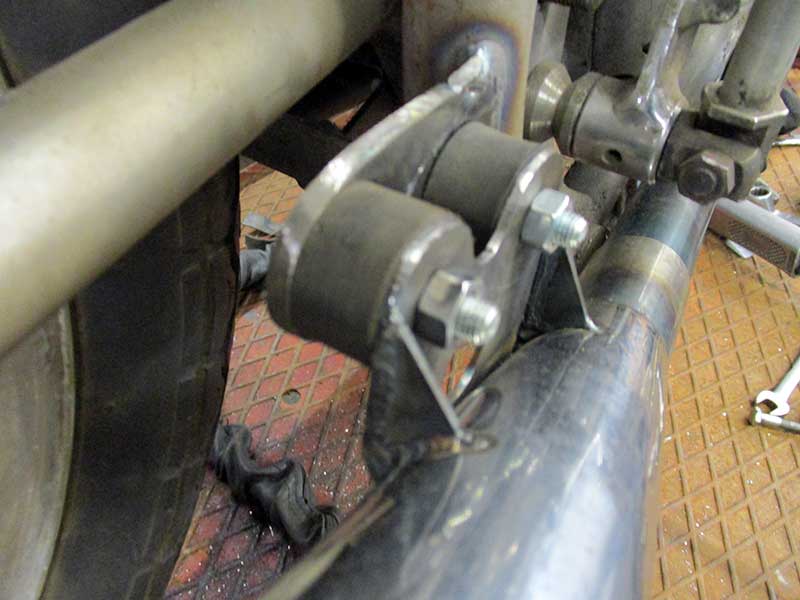 Silencers are held on with rubber mounted brackets.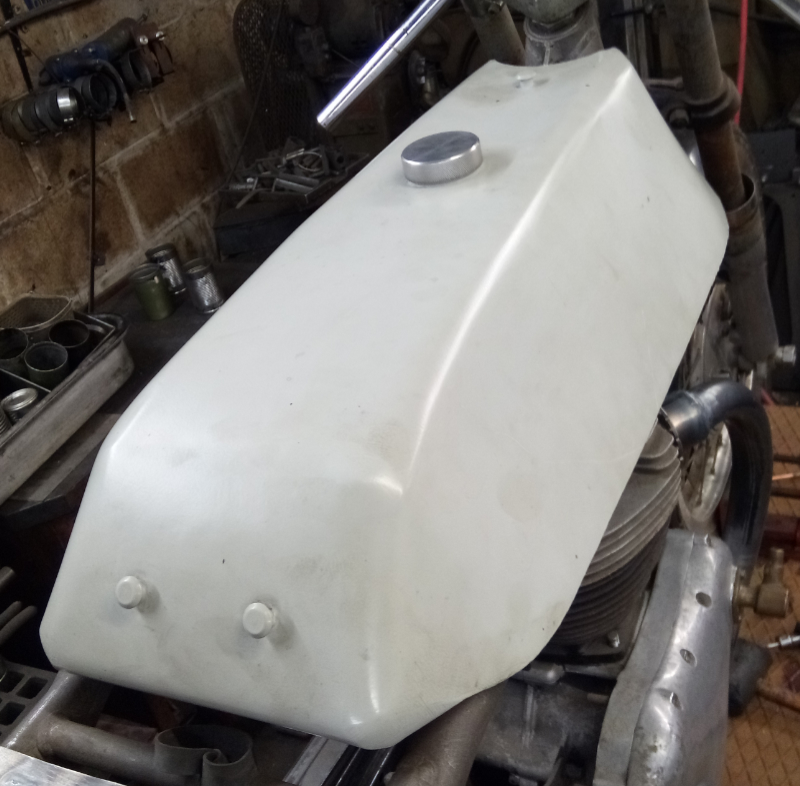 Petrol tank.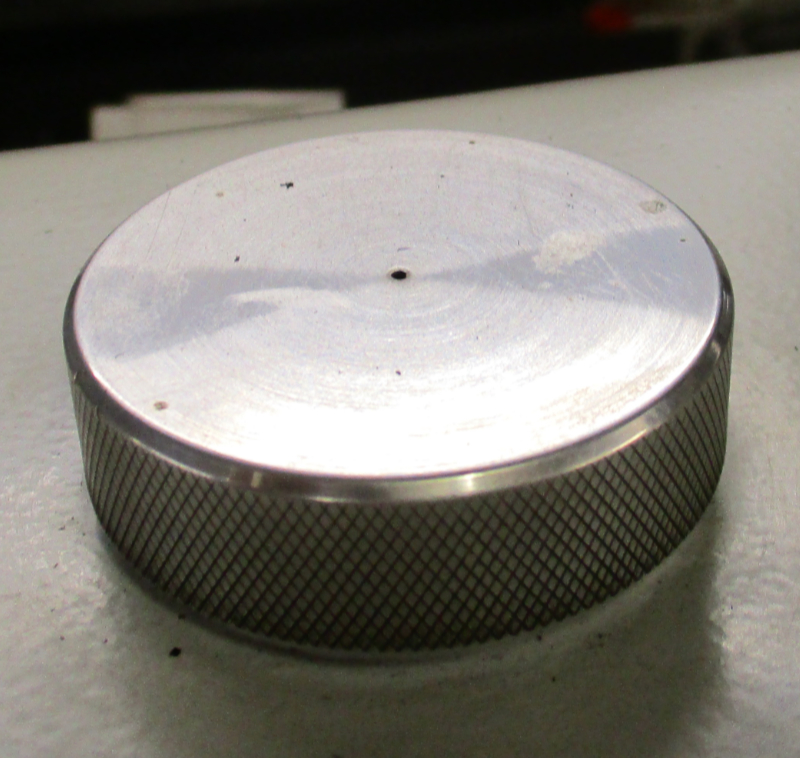 The petrol tank cap and oil tank cap have been hand made.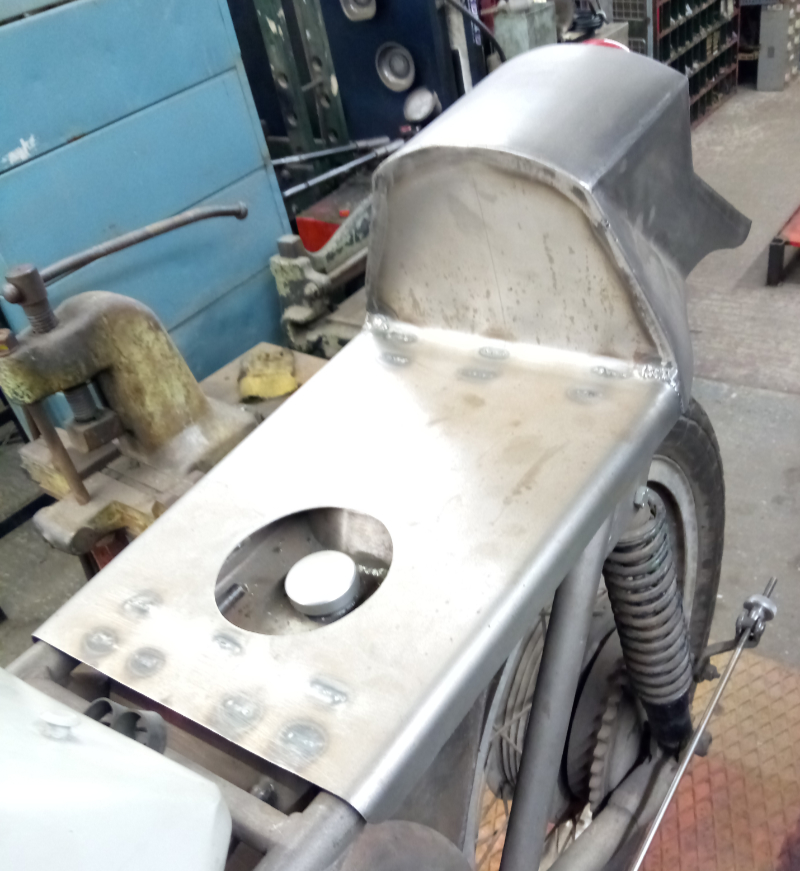 Seat and rear light unit. Cutaway in seat provides quick and easy access to oil tank cap.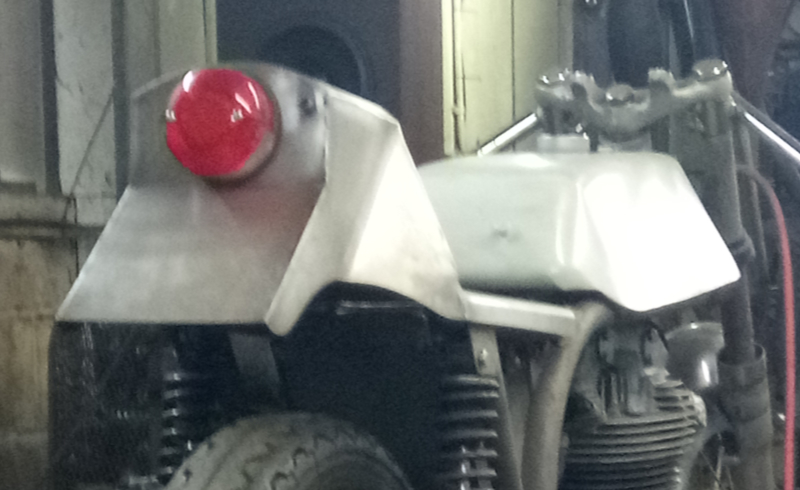 Seat, rear light unit and petrol tank.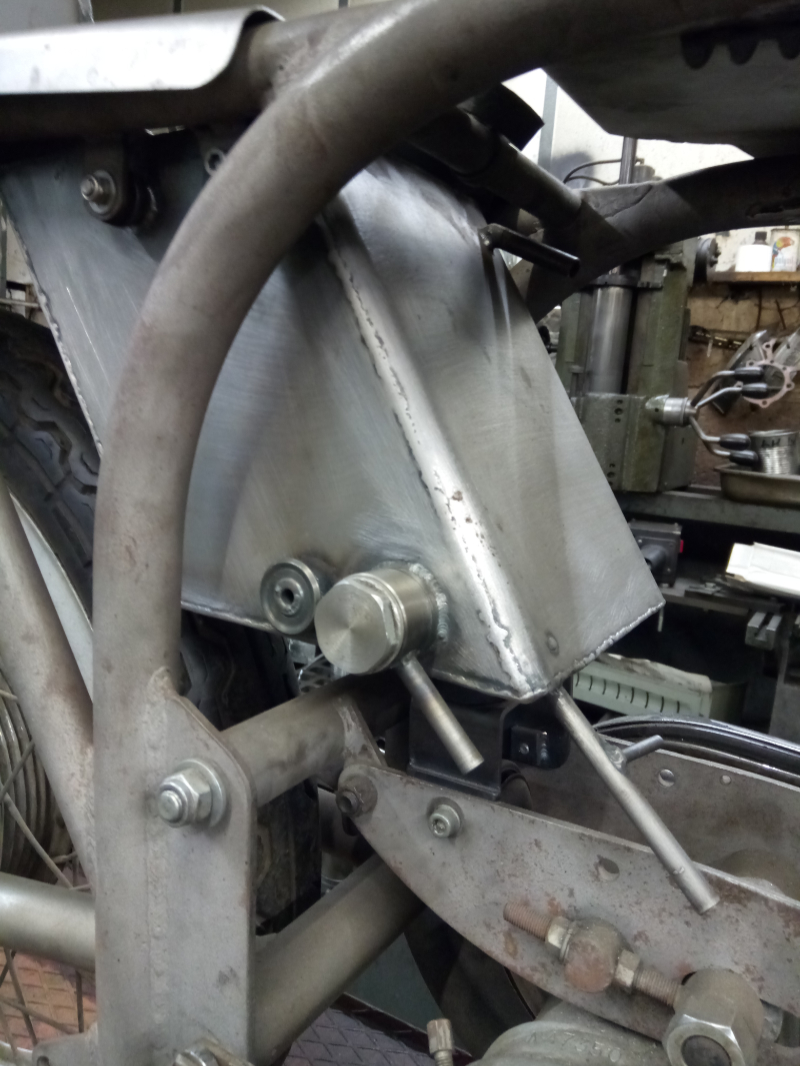 Oil tank.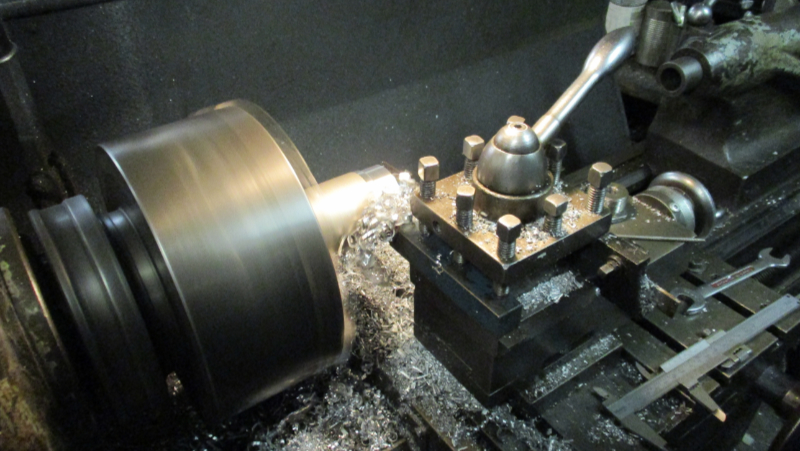 Making the top of the forks on the lathe.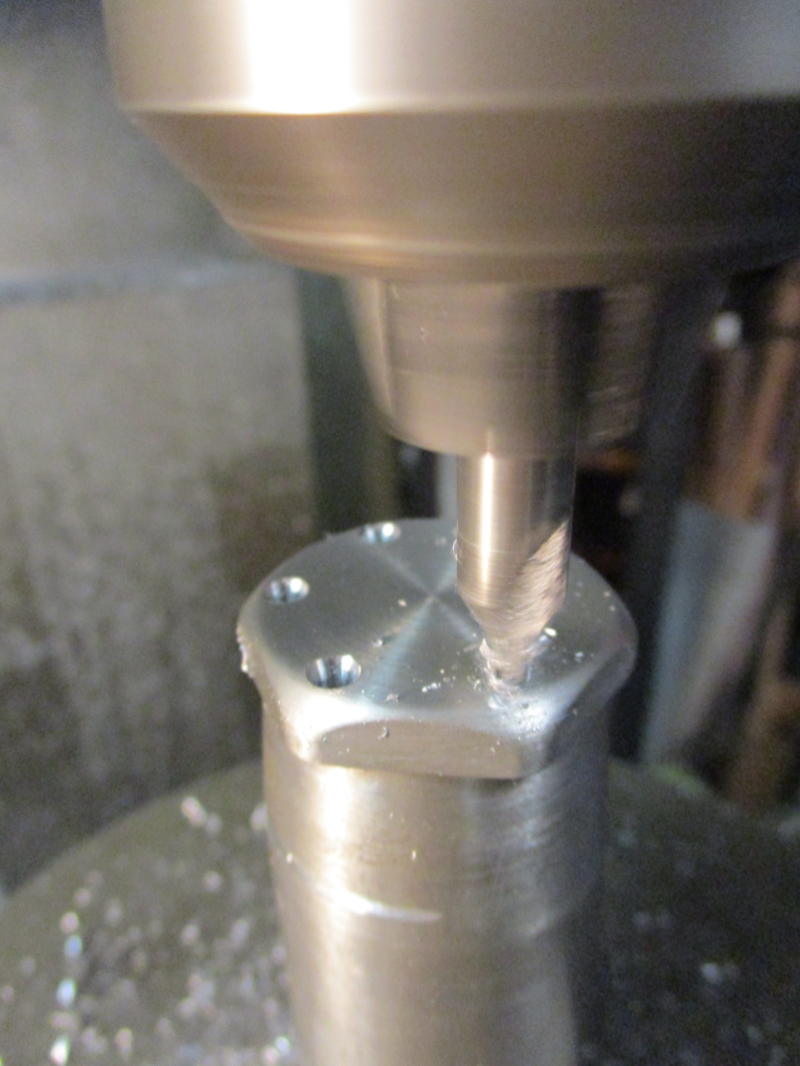 Inserting decorative holes.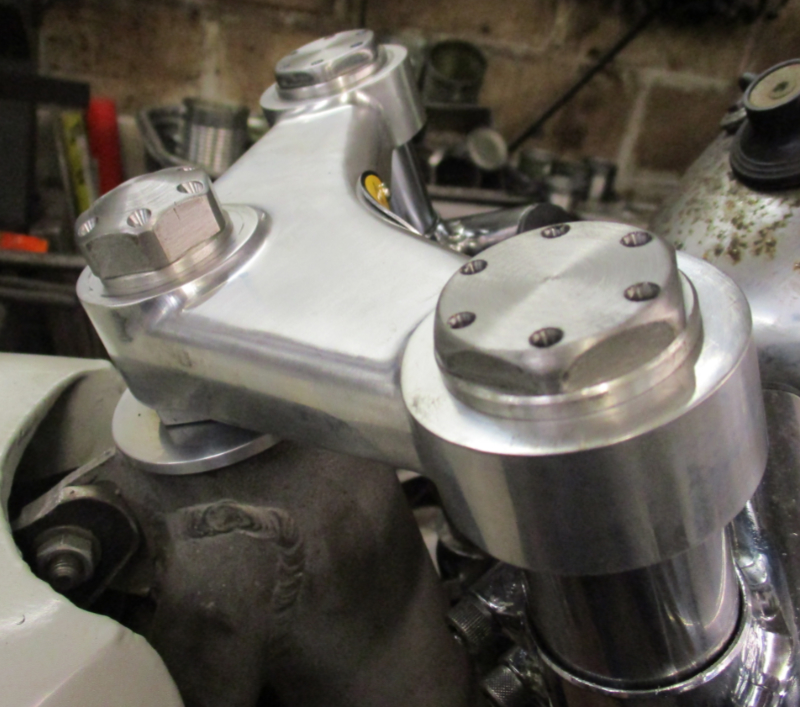 The finished pieces in position.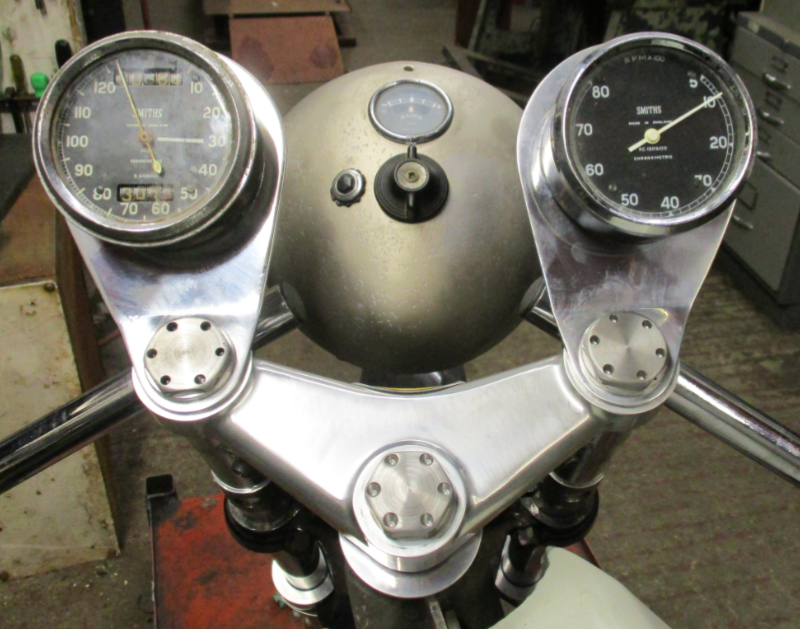 The original clock holders were one piece - they have been made to become two.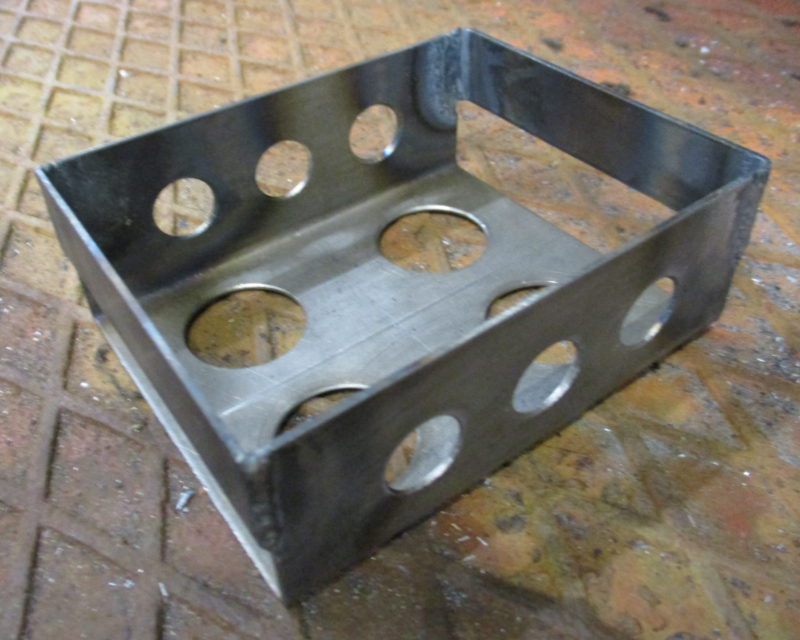 Battery holder has been hand made.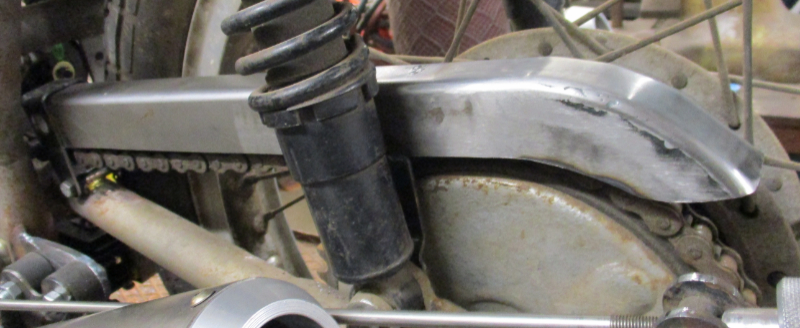 Original chainguard is used, it has been modified.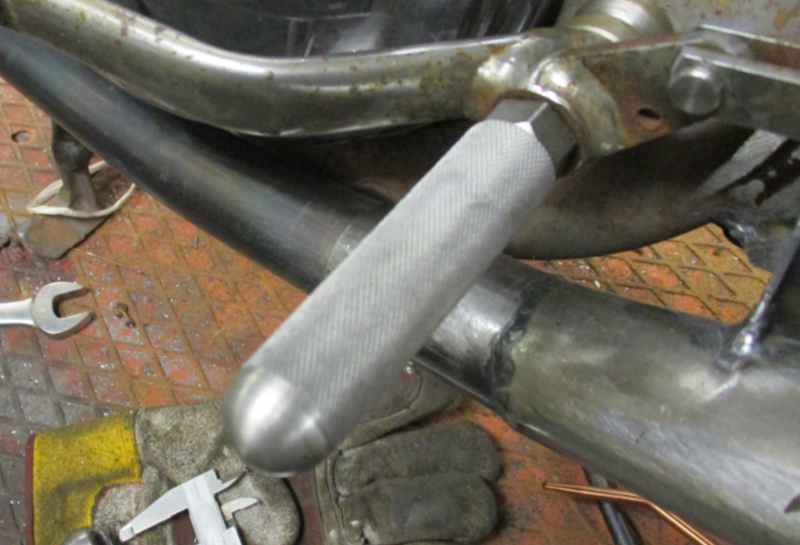 Lightweight footrests have been hand made.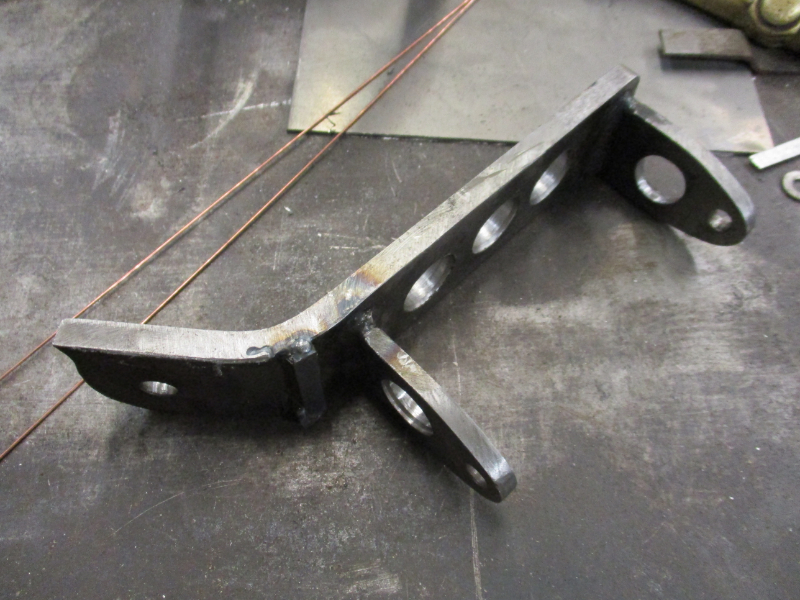 Sidestand holder bieng made.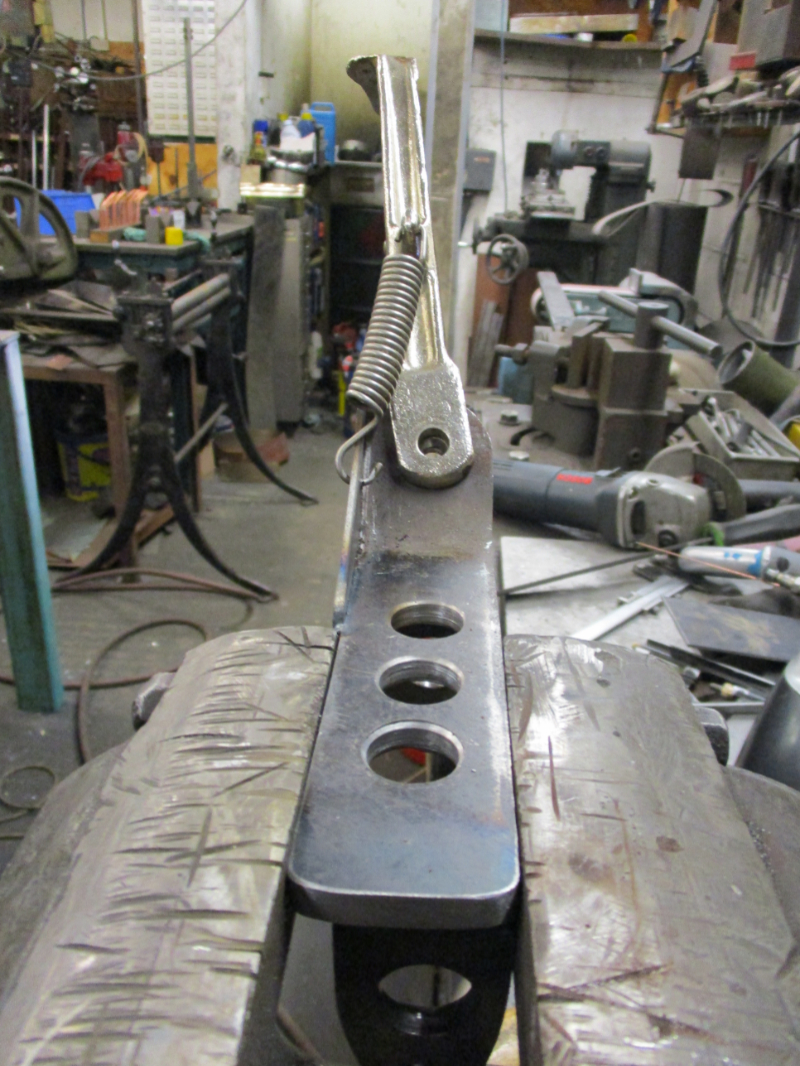 Fitted with spring and sidestand.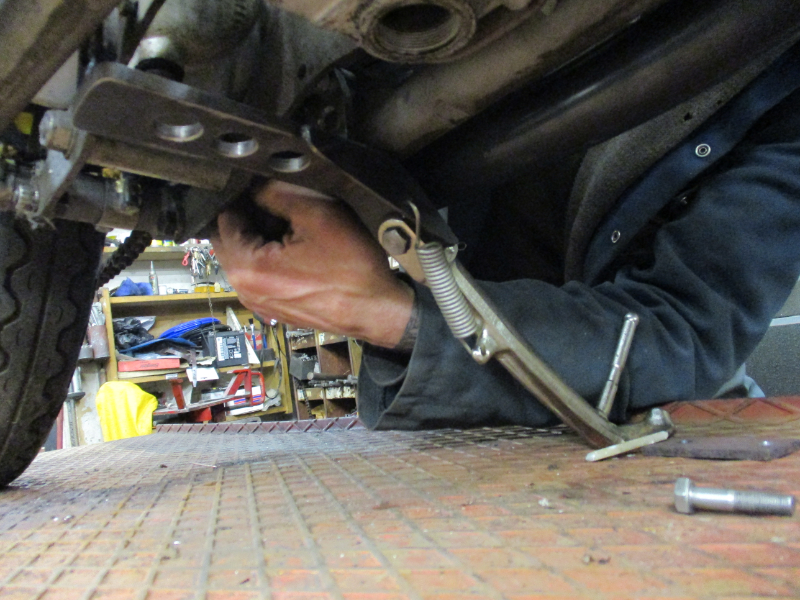 Sidestand mount and sidestand bieng put into position.